Our History
Freeman Firewood is family farming business based on the boarders of Ross on Wye & the Forest of Dean that in 2010 diversified into forestry.
We noticed a demand for quality firewood locally, this in turn lent us the opportunity to manage our own woodlands efficiently & effectively whilst providing a quality products & services that are sustainable and value for money.
What We Do
We produce top quality kiln dried logs and firewood products, supplying both family homes and businesses with a source of sustainable and affordable heat.
Our kiln dried logs come delivered to your home or business nationwide, bulk bags of 0.9m3 for Local delivery & Nationwide delivery with the option of 1.8m3 for Nationwide delivery (size may vary).
All of our firewood is hardwood, sourced from sustainable local woodlands. All felling is undertaken with management plans in place and following FC guidelines. We like to ensure the woodlands are allowed to develop and mature.
All of our firewood is kiln dried using a biomass boiler fuelled by our waste timber products. The kiln dried logs are dried to an average of 20% moisture content.
We also produce force dried woodchip which is produced on site for use in biomass boilers, domestic or non-domestic, contact us for a competitive quote.
The Process
The whole process is done in house by our fully trained and qualified team using top spec machinery & equipment.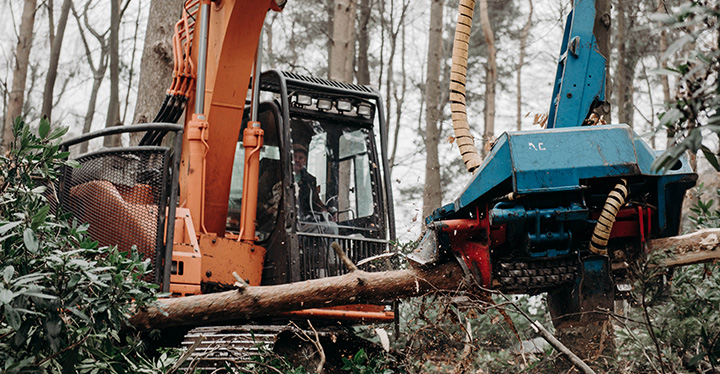 Step 1
We start the process with our timber harvester which cuts the tree down then processes the timber into the desired lengths depending on end product.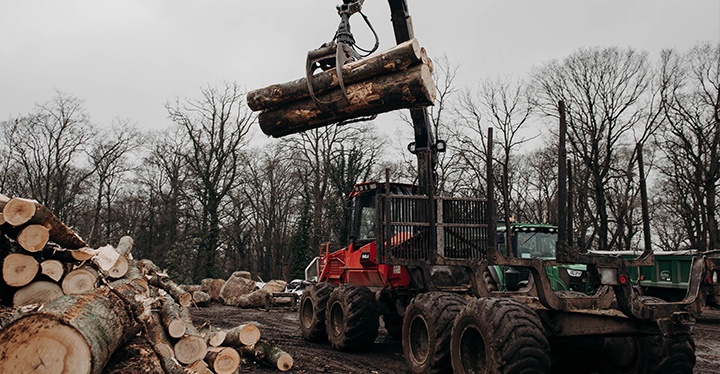 Step 2
The next step is to extract the timber from the woods using our timber forwarder, Stacking the timber in stacks depending on end product; Hardwood for the logs and Softwood & Oversize for Woodchip and Kiln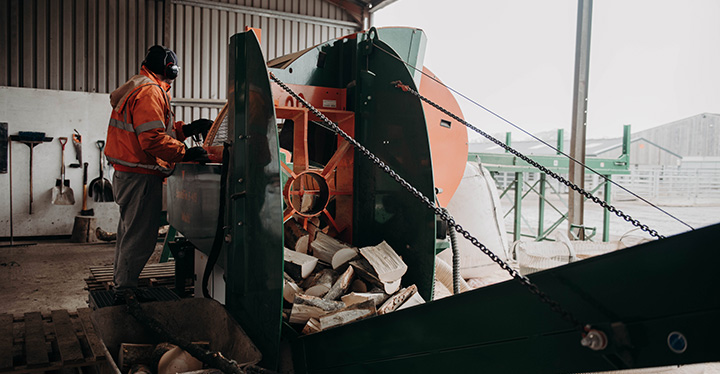 Step 3
Once the timber for our kiln dried logs have seasoned sufficiently we then use our firewood processor to cut and split the timber into then required sizes which is then put into the bulk bags.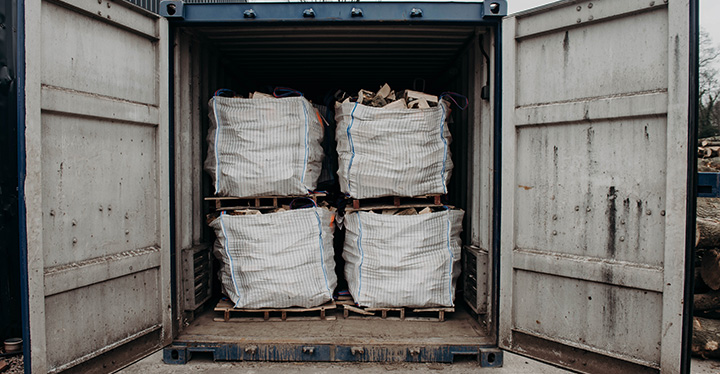 Step 4
Once the bags are full they are put into our bio mass boiler kiln until they are dried to the required 20% moisture content.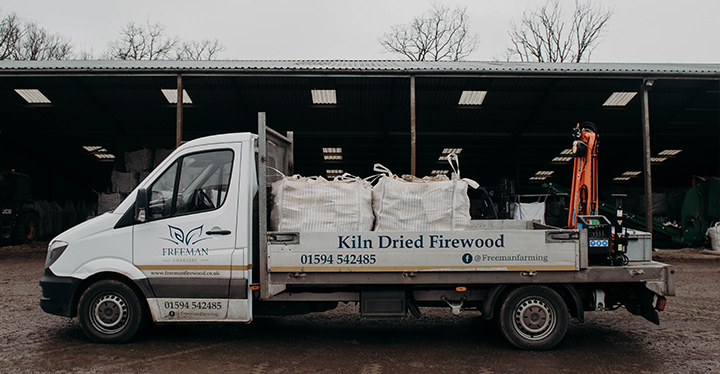 Step 5
The Logs are then ready for loading up for delivery to your front door either by our own log van for local deliveries or on to Andy Lees Transport trucks for nationwide delivery.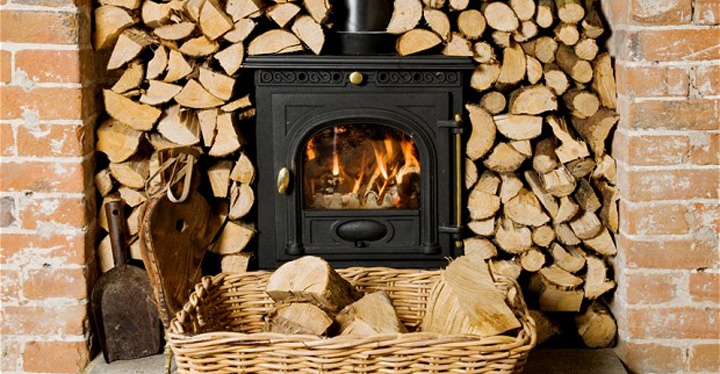 Step 6
The Final part of the process is to light your fire and cosy up.